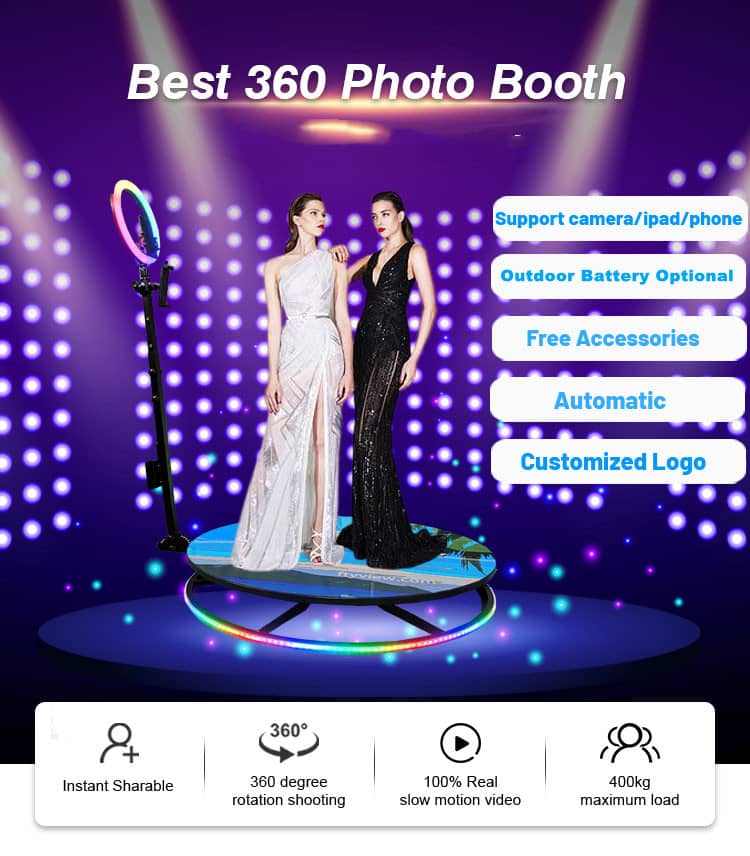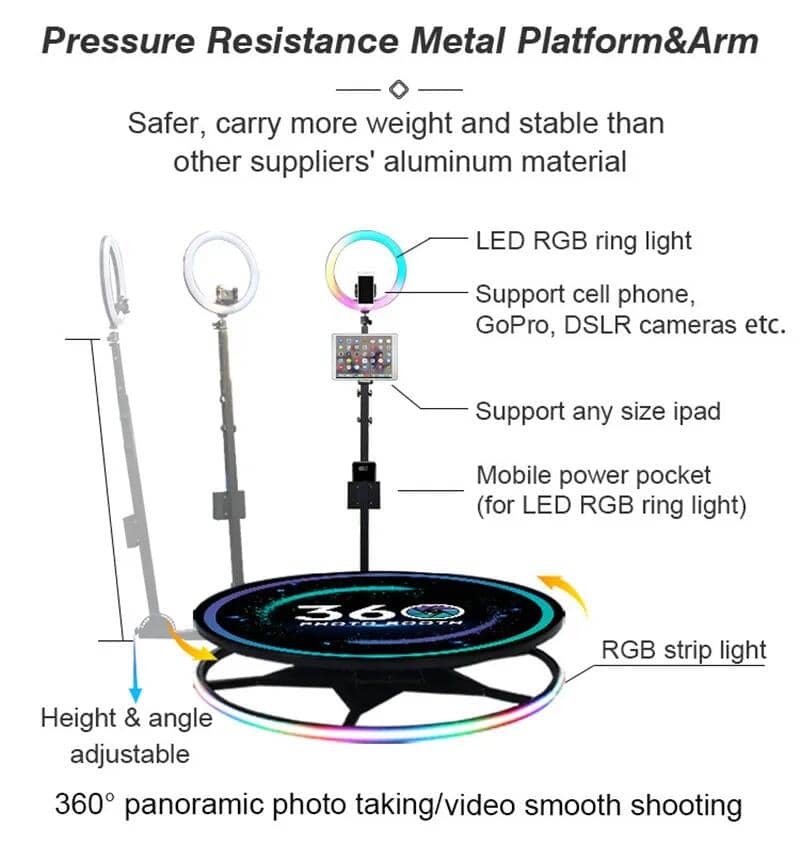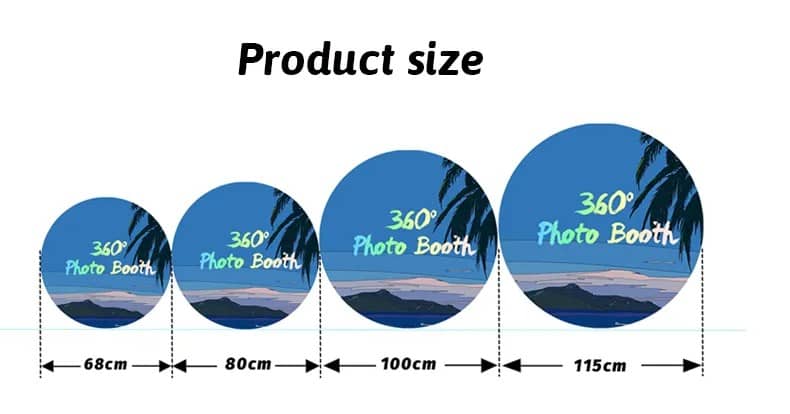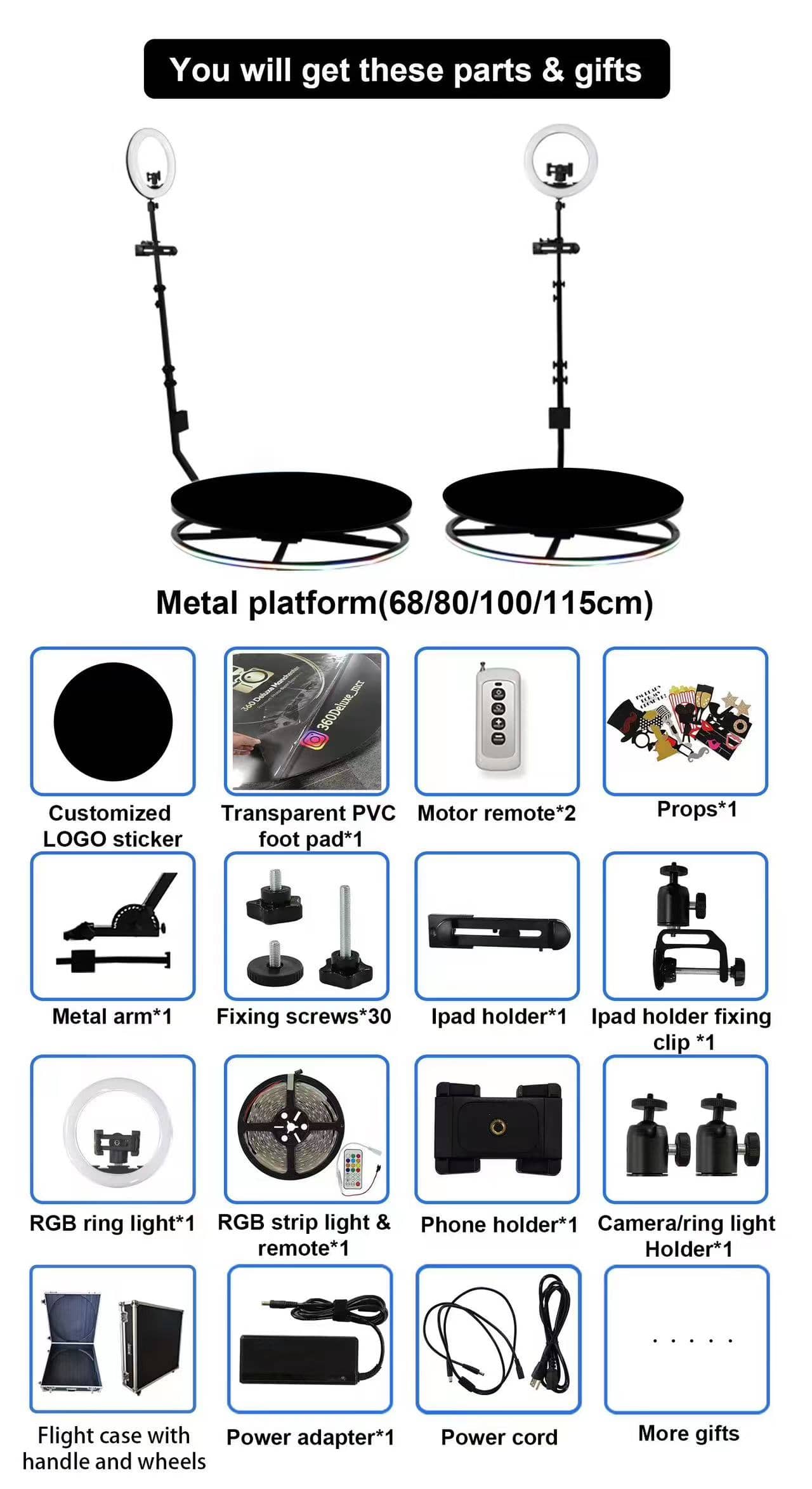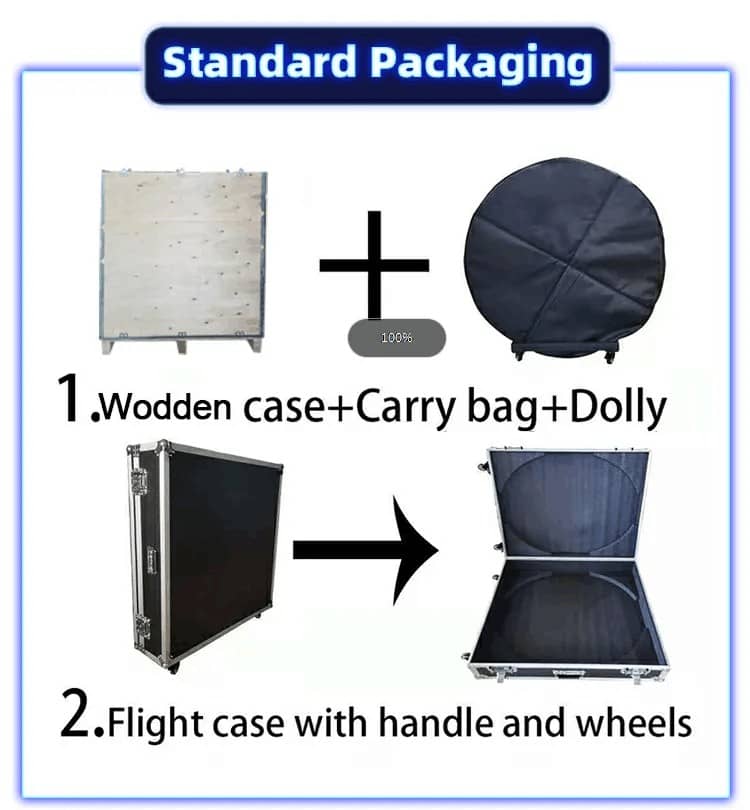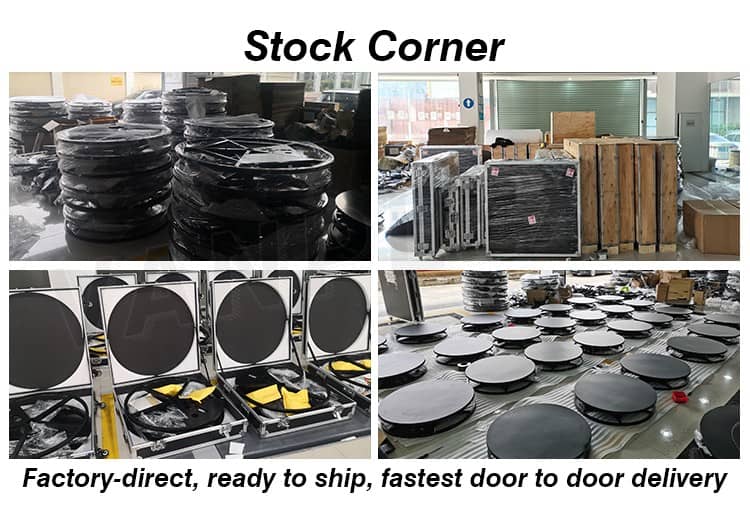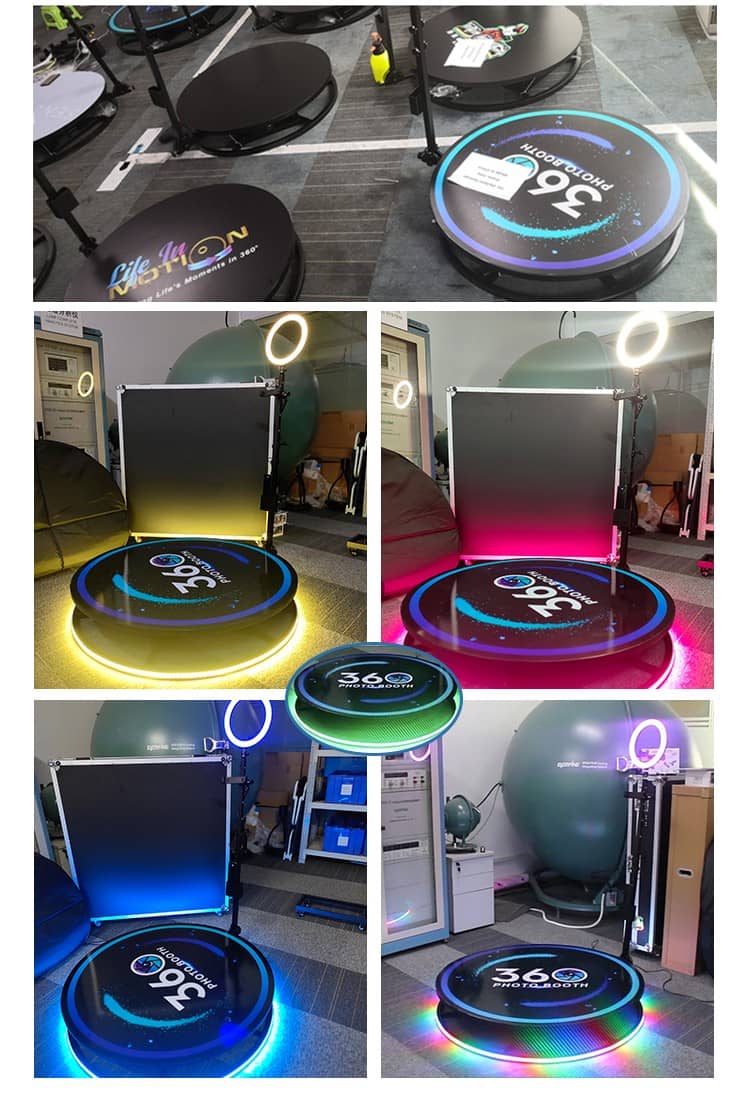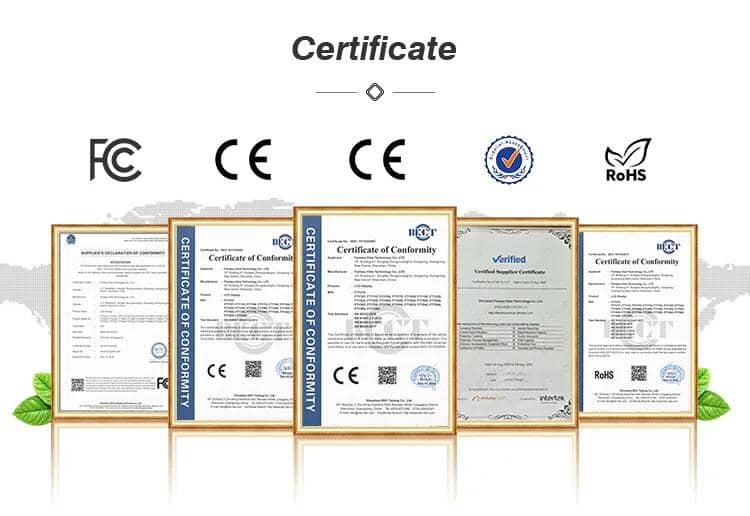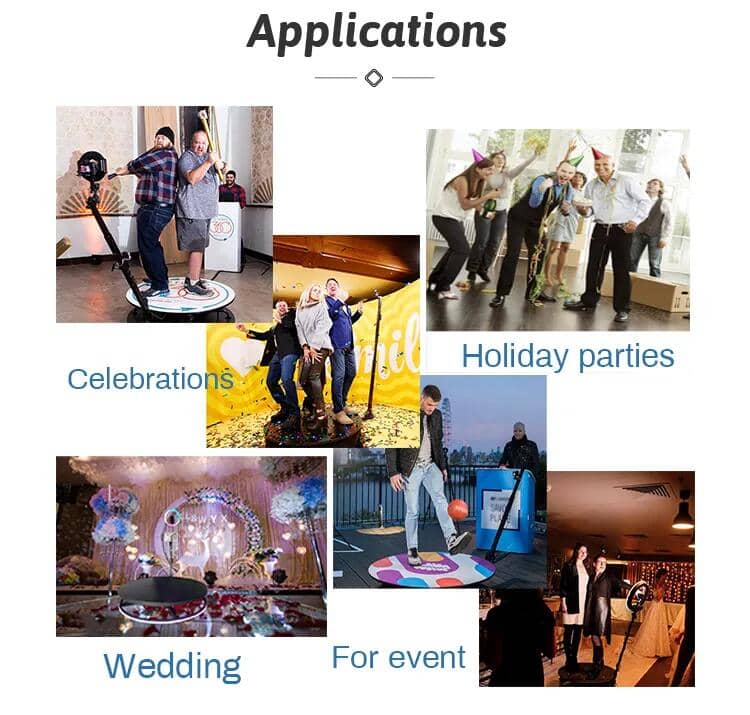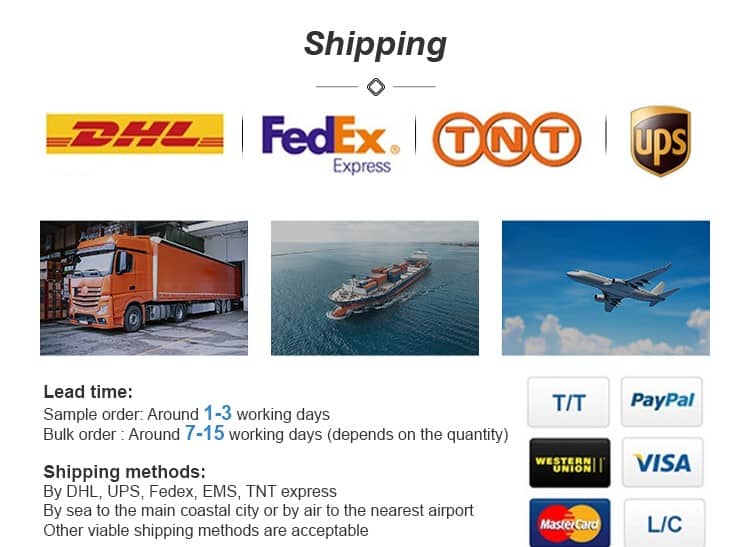 Q: Is there a wooden box packaging?
A: Yes, the default is the air box packaging. If you need wooden box packaging, the price will be more cheap, please contact customer service to modify the price.
Q: The platform comes with any software to edit the videos?
A: If you need software, following public software you may try, For the details guidance, Please contact the customer service and send you some video links, thank you.
1. Darkroom(DSLR,GoPro)
2. Touchpix (Recommended) support iPhone and iPad
3. SNAPPIC support iPad
4. Fotozap support iPad
Q: Is it automatic or manual?
A: Automatic. the 360 photobooth can realize on/off, reverse, acceleration and deceleration through the remote control.
Q: What is the weight and size?
A: Package Size and weight:
68CM about 29*33*9in, 86lb;
80CM about 34*37*9in, 108lb;
100CM about 41*41*9in , 138lb;
115cm about 47*51*9in, 154lb
Q: Support Multiple Devices ?
A: Yes, the 360 degree rotating photobooth station can support Go Pro, smartphone, DSLR camera, iPad, tablet, easy for you to take slow/quick motion, pictures, live video shooting, live broadcast or live GIF to the device.
Q: Can I Customized my own logo and how does it work?
A: Please send us the logo design picture in high resolution, we can print out it for you.
Q: How long does it take for it if I order it today?
A: 15 days around later you will get it.
Q: What about warranty for this products?
A: 1 year free warranty.
Q: How can I set up the 360 photo booth?
A: We have video guidance to teach you, also the product packaging include installation instructions.
Q: Can you supply a portable battery that would make it wireless?
A: Yes, Please contact us if you need it, the additional cost for the portable battery is USD280.