We are professional
muscle massager gun
factory, We accept all OEM orders, our muscle massager gun are exported to Europe, Middel East, Asia and South America, Australia and so on.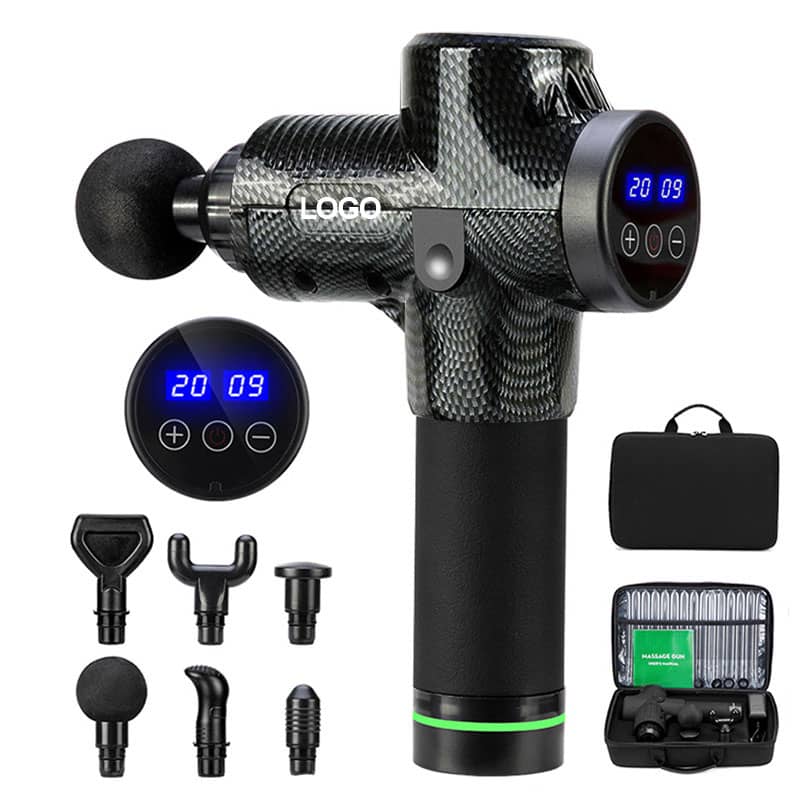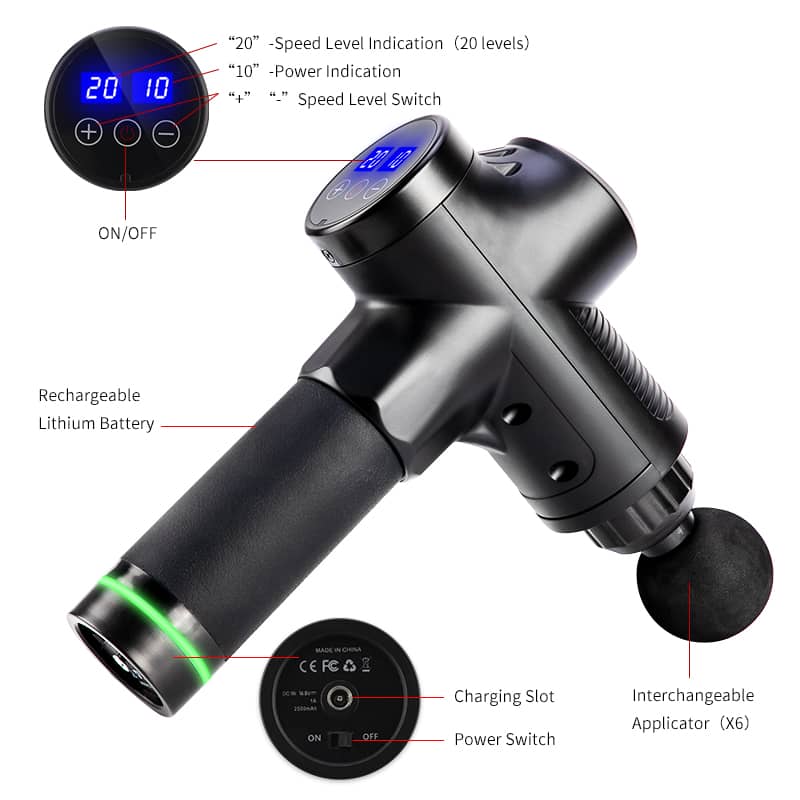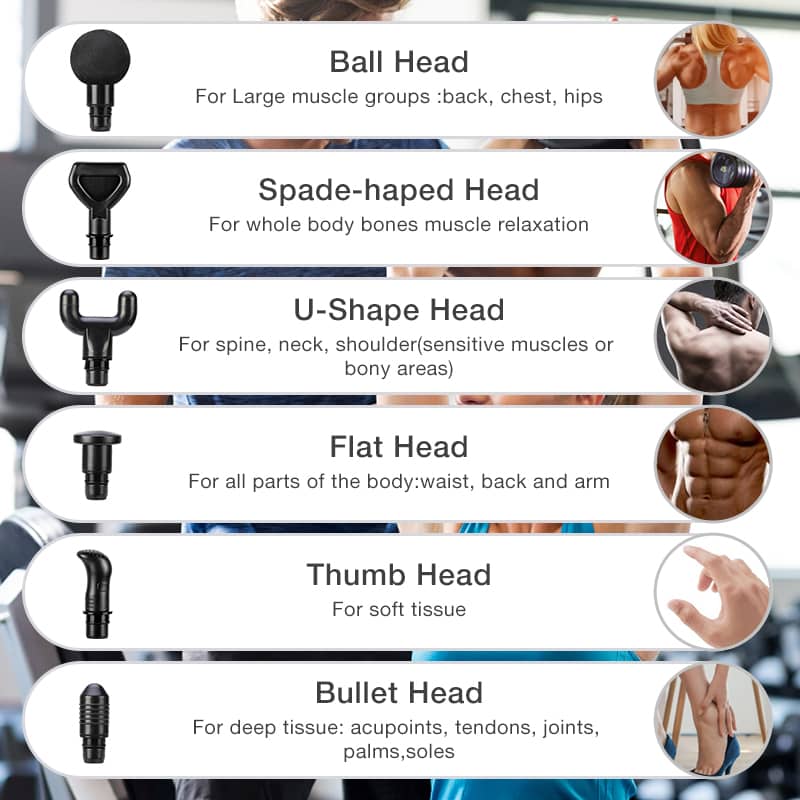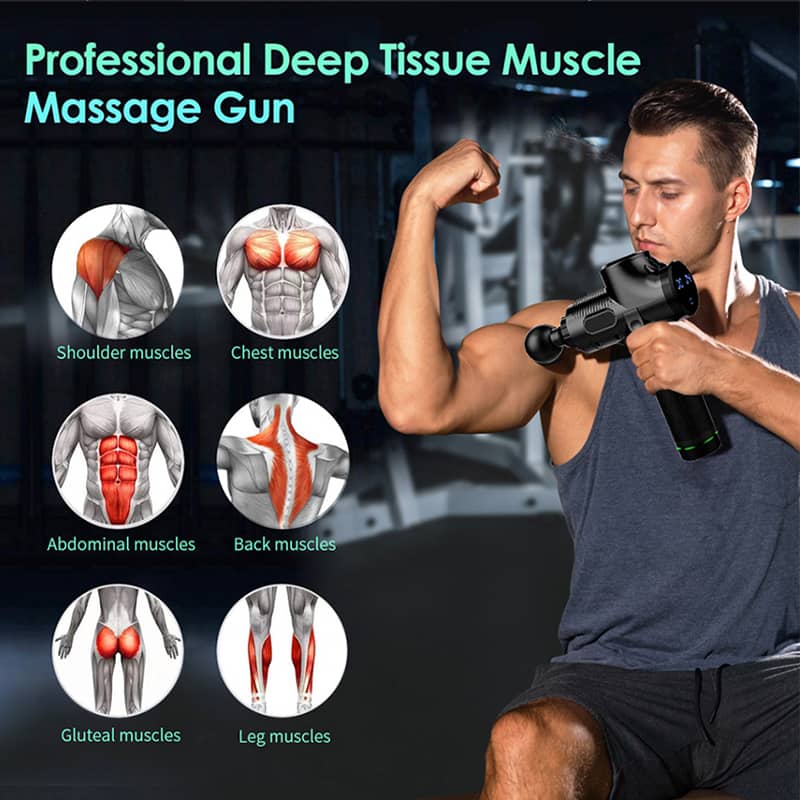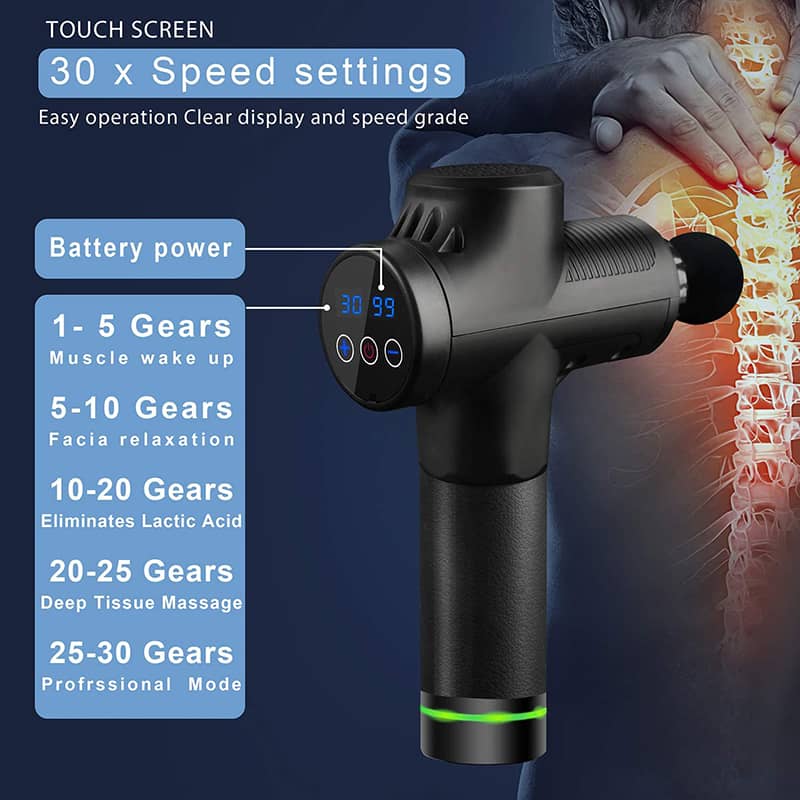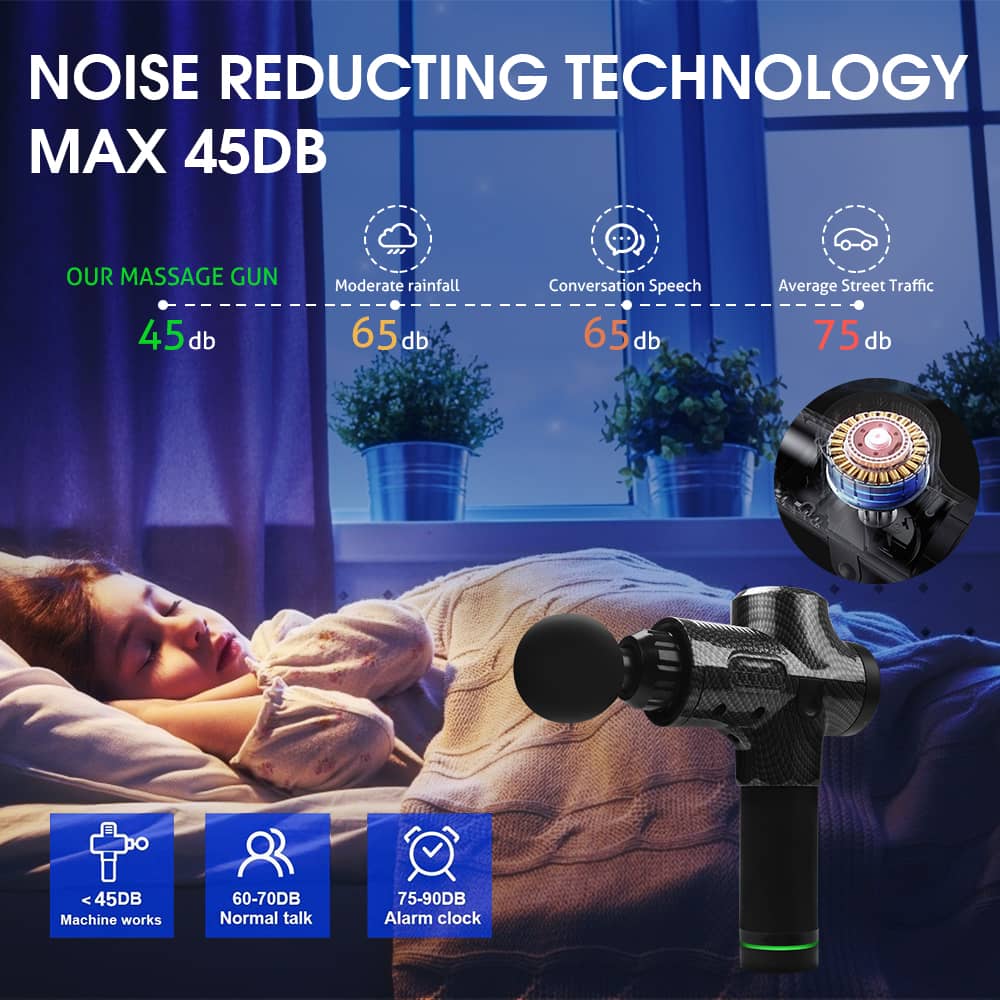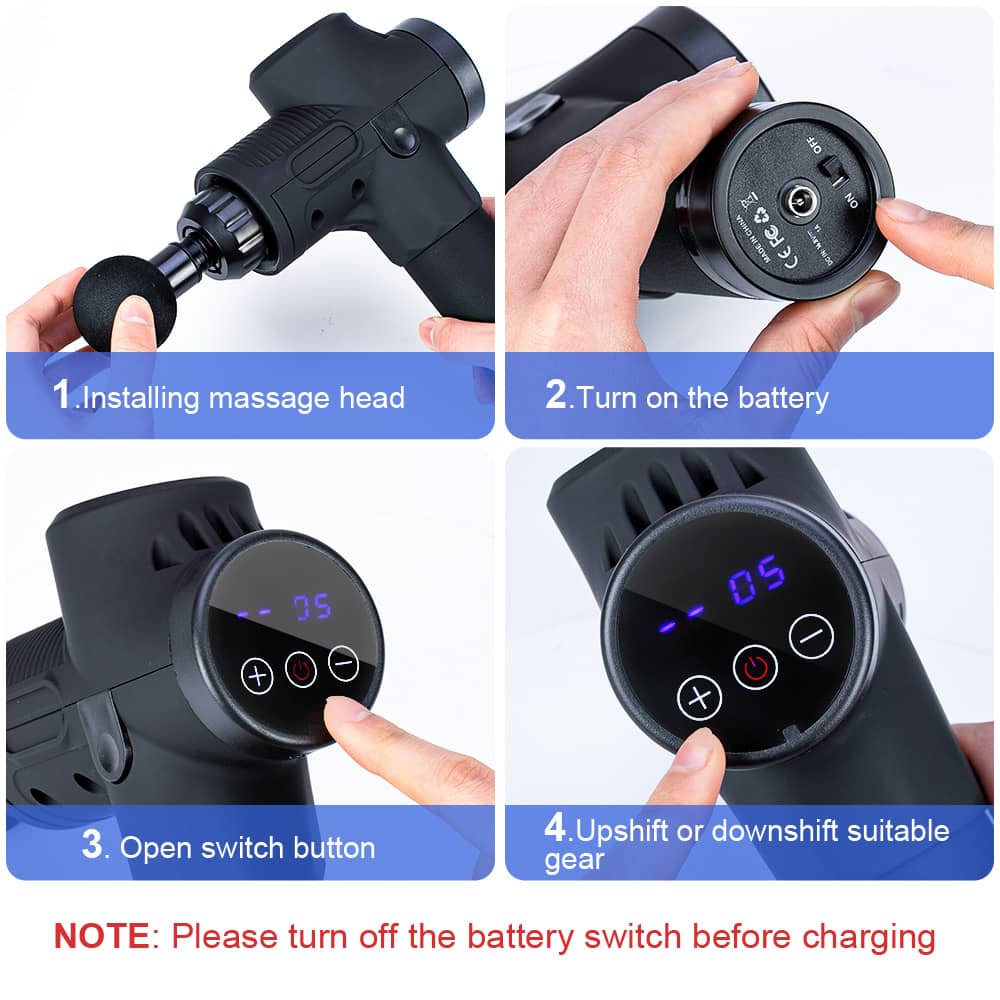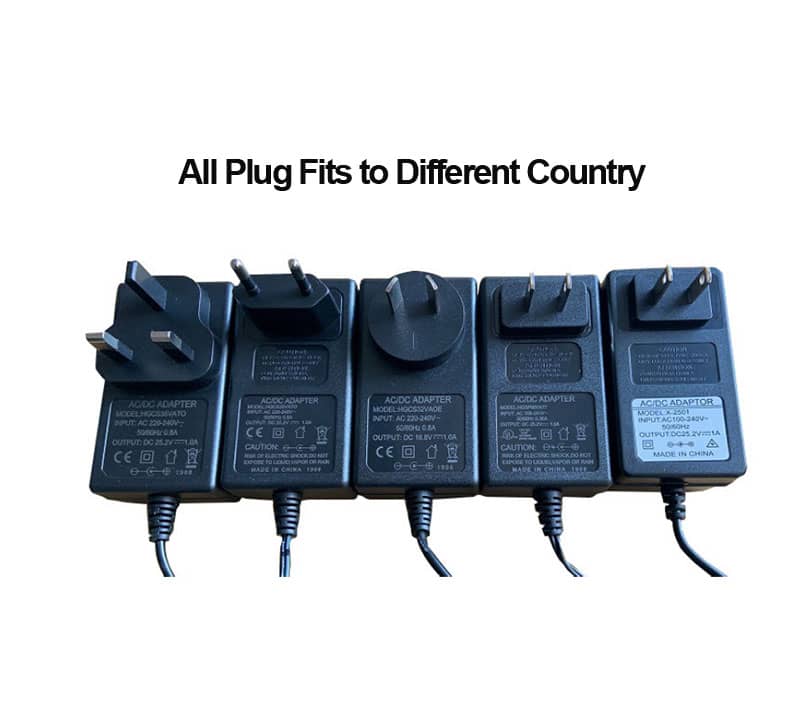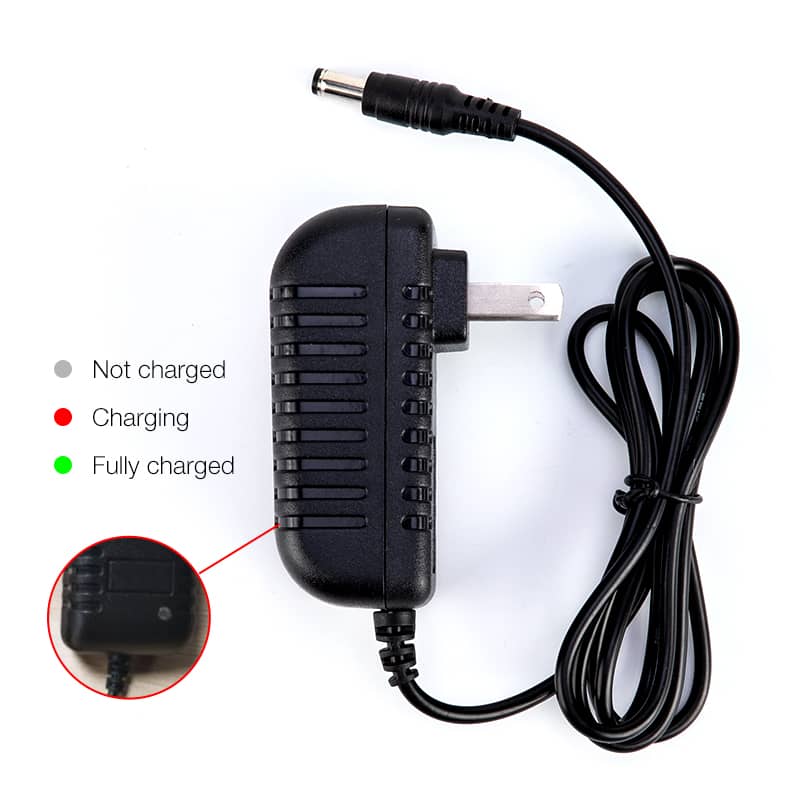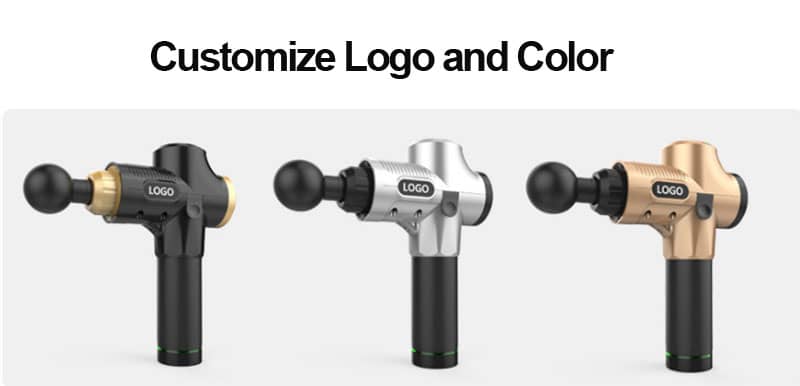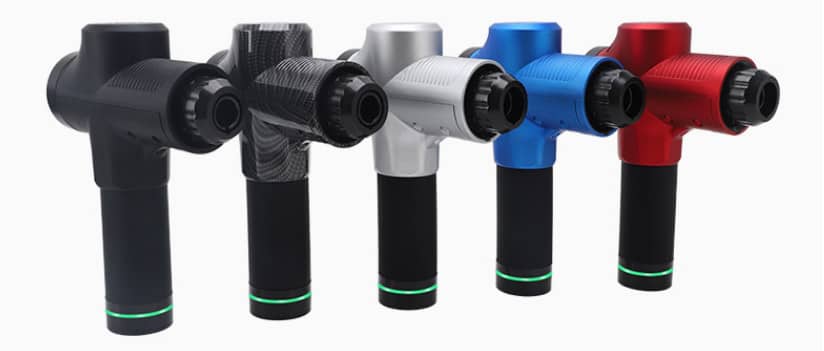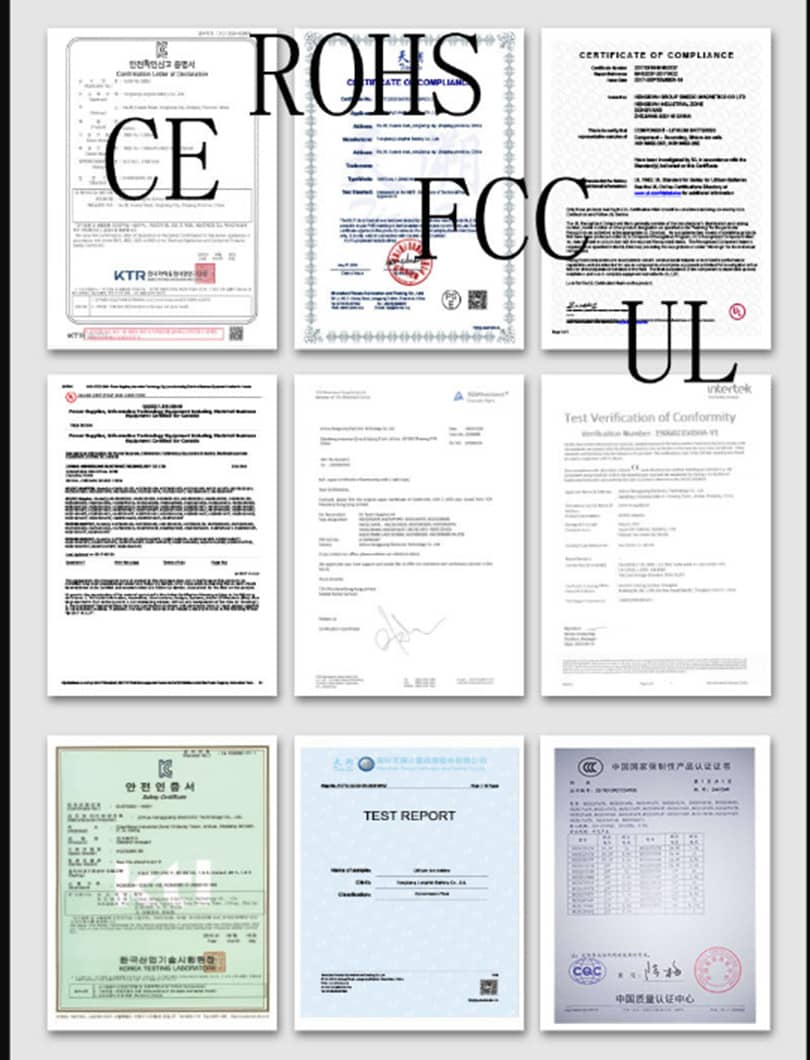 fascia gun, also known as deep myofascial impact instrument, is a soft tissue rehabilitation tool that relaxes the soft tissues of the body through high-frequency impact. Fascia gun can be understood as a civilian version of DMS (Electric Deep Muscle Stimulator), the vibration frequency will change during use, and its basic function is similar to DMS. muscle massager gun is an effective method for the treatment of soft tissue pain. It stimulates its proprioceptive function, thereby effectively relieving muscle tension and achieving the purpose of pain relief.
The muscle massager gun uses its internal special high-speed motor to drive the "torch head" to generate high-frequency vibrations to the deep layer of the muscles to reduce local tissue tension, relieve pain, and promote blood circulation.

The large round head of the deep tissue massage gun is generally used for shoulders, buttocks, and thighs; the small round head is used for large areas of muscles such as arms and calves. The hypervolt massage gun needs to be used along the muscle texture and fascia direction of the human body, and cannot be used only at the sore points of the muscles. The head, cervical spine, spine and other parts with a large number of nerves and blood vessels cannot be used. The duration of use for each part should not exceed 3 to 5 minutes.

The main function of the fascia massage gun is to relieve muscle and fascia spasm and tension, release local adhesions and nodules, relax muscles, improve local pain symptoms, relieve muscle fatigue and discomfort after exercise, poor working posture, and poor life Habits, strenuous exercise and other factors can cause edema, muscle and fascia tearing and swelling, which can lead to local pain symptoms. Fascial massage gun treatment can greatly reduce clinical manifestations and replace manual massage.
Q: Are you a trading company or a manufacturer?
A: We are professional factory,and deep tissue massage gun are made by ourselves,providing you the best price and high quality.


Q: What is your delivery time?
A: Fast shipping is one of our advantages, it usually take 3-5days for the sample order, Generally it is 5-10 days if the deep tissue massage gun are in stock. or it is 10-15 days if the massage gun are not in stock.


Q: Do you provide fascia gun samples ?
A: Yes, we could offer the sample for free charge.


Q: Do you support customized fascia gun?
A: Yes, customized design, logo, material, size and packing are all acceptable.


For more frequently asked questions.
Please click :F.A.Q